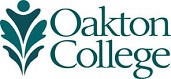 To teach children in today's world, educators must be global, culturally capable citizens. Students who want to earn a bachelor's degree in education will be able to complete the associates program at Oakton and then transfer to a four-year college or university. Students interested in transferring should attend an Education Orientation Session.
For more information, contact Katherine Schuster, Ph.D., education program coordinator, at 847.376.7118 or e-mail schuster@oakton.edu.
Announcements
Des Plaines, Skokie
An Education major can be complicated and there are many recent changes. Come to an orientation to learn all the current information about K-12 Education at Oakton and at transfer institutions.
Des Plaines, Skokie
This concentration allows you to graduate with an Associate of Arts from Oakton and be prepared to enter a College of Education at a transfer institution.
Des Plaines, Skokie
Oakton Future Teachers Association (OFTA)
Join the Education student club! Meet fellow Education students. Bring speakers on teaching-related topics to campus; Coordinate informational meetings with transfer institutions; Help each other study and prepare for the Test of Academic Proficiency (TAP) - previously called the Basic Skills Test. Contact Katherine Schuster, PhD, club advisor for meeting information, schuster@oakton.edu.