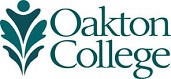 Anne Frank
The Diary of Anne Frank
Wednesday, Nov. 1, 3 - 6:30 p.m.
Room 1604, Des Plaines
Directed by George Stevens (Oscar-winning best director for Giant and A Place in the Sun.)
Presenter: Phyllis Lassner, Ph.D.
Lassner taught courses on Holocaust literature and film at Northwestern University, and is the author of several books including her most recent—Anglo-Jewish Women Writing the Holocaust. Her book Espionage and Exile: Fascism and Anti-Fascism in British Spy Fiction and Film is forthcoming from Edinburgh University Press.
On the Posthumous Life of Anne Frank
Thursday, Nov. 9, 11 a.m. - 12:15 p.m.
Room A145-52, Skokie campus
Presenter: Maria Anna Mariani, Ph.D.,
Assistant Professor of Modern Italian Literature, University of Chicago

Mariani will discuss the global publication of the diary, its copyright, and complex editorial history in light of new theoretical concerns regarding universalism and world literature. She is the author of several books and is currently completing a manuscript on Primo Levi and Anne Frank entitled Primo Levi/Anne Frank: The Sin of Fiction.
Event Details
Wednesday, Nov. 1 (DP)
Thursday, Nov. 9 (SK)
Rooms vary, Des Plaines, Skokie