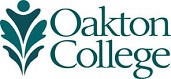 Engineering Pathways Information Session for High School Seniors
Learn more about this unique engineering program for high school seniors. Qualifying students complete their first two years of coursework at Oakton—and are guaranteed admission to UIUC to finish their four-year degree. Ask questions, meet current Oakton students and faculty, visit the engineering labs (at the Skokie session), and determine if this program is a good fit for you!
Wednesday, Feb. 21
Room: C120, Skokie
Wednesday, March 7
Room: 200, Lee Center, Des Plaines
RSVP is required.
For more information, call Student Recruitment and Outreach at 847.635.1835 or visit the Engineering Pathways site.

Event Details
Wednesday, Feb. 21
Wednesday, March 7
Check-in: 6 p.m.
Program: 6:15 - 7:30 p.m.
Rooms vary, Des Plaines, Skokie