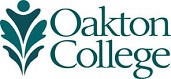 Khassidic Tales of Enduring Faith and the Holocaust
Discover how people of faith responded to experiences of unspeakable suffering during the Holocaust, and how their stories serve to uplift all of humanity.
Presented by Khane-Faygl (Anita) Turtletaub.
A writer, dramatist, children's book author, lecturer, translator, and teacher, Turtletaub's humorous stories, articles on Yiddish language, Judaism, and relationships have appeared in many national and local magazines and newspapers. She has been on the faculties of Hebrew Theological, Oakton, Truman, Harold Washington, and Spertus colleges. She has taught Yiddish at Northwestern University for the past 12 years.
Sponsored by Jewish Studies with a grant from the Oakton Educational Foundation.
For information, email jewishstudies@oakton.edu.
Event Details
Tuesday, Sept. 26
11 a.m. - 12:15 p.m.
Room P103, Skokie