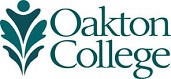 Nickel and Dimed (Staged Reading)
Staged Reading
By Joan Holden
Based on Nickel and Dimed, on (NOT) Getting by in America, by Barbara Ehrenreich.
Directed by Barbara Zahora
Joan Holden's stage adaptation is a comic epic shadowed with tragedy that tells the story of what happens when a middle-aged, middle-class woman leaves her comfortable life and tries to survive on America's $7 minimum wage. Her odyssey is vivid, witty, and dotted with enduring characters who manage gallantry despite life's struggles. As a writer going undercover, she is prepared to work hard. However, nothing prepared her for double shifts and nonstop aches and pains; for having to share tiny rooms, beg from food pantries while working fulltime at restaurants, and constantly swallowing humiliation. The worst, she learns, is not what happens to the back or the knees: but to the heart.
For more information, call 847.635.1900.
Event Details
Saturday, Sept. 23, 8 p.m.
Sunday, Sept. 24, 2 p.m.
$8 general admission
Studio One, Des Plaines