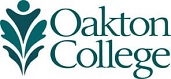 Oakton lecture examines "Mythic Fantasies that Fueled the Third Reich"
(April 21, 2017) A free public lecture examines how elite Nazi leaders drew upon myths, symbols and the teachings of mystics as justification for their war to create a new world order. The provocative discussion, "Mythic Fantasies that Fueled the Third Reich," is scheduled from 11 a.m. to noon, Tuesday, May 2, at Oakton Community College, 7701 N. Lincoln Avenue, Skokie, Rooms P103-P104.
Author Mike Heiser, Ph.D.—scholar-in-residence at Logos Bible Software, a company that produces ancient text databases and other digital resources for the study of the ancient world and biblical texts—tackles the mythic trajectories that led the Nazis to embrace a totalitarian messiah, programs for restoring an elite quasi-divine racial stock and the systemic extermination of millions.
"Mike is an internationally known expert in his field," says Wendy Maier-Sarti, Oakton professor of history and Jewish Studies coordinator. "His lecture will extrapolate on the Nazi apocalyptic world view, which centered on a belief that they had been chosen to transform a world in turmoil into a new world order. This belief would plunge the world into genocide and war."
Heiser earned both his master's and doctoral degrees in Hebrew Bible and Semitic Studies from the University of Wisconsin-Madison. He is a consistent contributor to Bible Study Magazine and has also been featured on the History Channel series, "Ancient Aliens Debunked."
The lecture is sponsored by Jewish Studies at Oakton with a generous grant from Oakton's Educational Foundation. For more information, contact jewishstudies@oakton.edu.