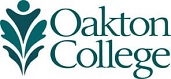 Oakton men's tennis team concludes regular season with win over Sauk Valley
(April 25, 2017)  The Oakton Owls men's tennis team earned its fifth win of the season by defeating Sauk Valley on April 24, in Dixon, Illinois.
Oakton (5-5) cruised to a 7-2 victory as players Robert Lazar, Peter Kloda, Christian Lavengco and Tobias Koller all posted wins in singles action. In doubles play, the No. 1 team of Lazar and Kloda triumphed, along with the No. 2 team composed of Lavengco and Samson George.

"This was a great last regular season match," said Kelly Johnson, Oakton head coach. "This win plays a big factor into seeding and we will definitely have momentum as we continue in the post-season tournament."

The Owls next compete in the Illinois Skyway Collegiate Conference Regional Tournament starting Friday, April 28, at Moraine Valley Community College in Palos Hills.