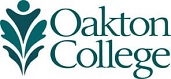 Looking to get in the game? Start here!
Spend two years at Oakton and you'll join a distinguished legacy of men and women who chose Oakton as their first college and participated in a distinguished intercollegiate athletics program. The majority of student athletes find Oakton the perfect vehicle to transfer to Division I, II or III colleges and universities across the country. Student athletes have gone on to play for Penn State, Purdue University, University of Illinois, University of Wisconsin, Northern Illinois University, Tennessee State University and Texas Christian University, to name a few.
Through intercollegiate competition, Oakton athletes have the opportunity to grow in self-esteem, interpersonal relationships and academic achievements. Oakton competes in men's and women's golf, women's volleyball, men's and women's cross-country, men's and women's soccer, and women's tennis in the fall; men's and women's basketball in the winter; and men's tennis, baseball, and women's softball in the spring. The college also offers men's and women's indoor/outdoor track and marathon as nonconference sports.


Athletic Training Services provided by:
Announcements
Head coach Bill Fratto (403-211), now in his 12th season, has built a winning tradition at Oakton, and likes the mix of his new recruits and returning players.
Guard Mallory Gonzalez earned first team recognition, while guard Atorena "T" Michael and forward Doris Garcia were named to the ISCC second team.
In conference play, Tafari Beckford could be counted on for a double-double, averaging 21.5 points and 11.4 rebounds per game.
Brandon Nowak is the latest among more than 30 players recruited to play Division I baseball during Coach Fratto's tenure at Oakton.