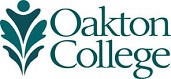 Testing Services
The Testing Center administers the following for new and continuing students:
Writing, Reading and Math placement tests
Tests for online courses
Excused absence tests
Nursing pre-admission tests
Constitution tests
We also administer the following to community members:
Contracted exams in the Skokie Testing Center

Kryterion & PSI Innovation tests (contact Kryterion or PSI to schedule)

Contracted exams given at the Des Plaines Testing Center

CLEP tests (call 847-635-1939 to schedule). Please note that CLEP testing is suspended until April 16, 2018 due to construction.
Illinois Certification Board tests (Contact ICB to schedule)
Exams available through Certiport (excluding Autodesk). Contact the Des Plaines Testing Center at 847-635-1939 to schedule.
The Testing Center also honors ADRC accommodations.
Students should be aware that the academic integrity policy applies in the Testing Center.
Testing Center Hours
Des Plaines & Skokie campus follow the same schedule

* Please note that testing ends 10 minutes before closing to allow staff time to shut down the lab.
| | |
| --- | --- |
| Dec 18 – Dec 22 | Mon – Fri: 9 a.m. – 4 p.m. * |
| | |
| Dec 24 – Jan 1 | Winter Break, Campus closed |
| | |
| Jan 2 – Jan 12 | Mon – Fri: 9 a.m. – 4 p.m. * |
| | |
| Jan 15 | Martin Luther King holiday, Campus closed |
| | |
| Jan 16 – Feb 17 | Mon – Thurs 8 a.m. – 8 p.m. * |
| | Friday 8 a.m. – 4 p.m. * |
| | Saturday 10 a.m. – 2 p.m. * |
| | Sunday Closed |
|   |   |
| Feb 19 | Presidents' Day, Campus closed |
| | |
| Feb 20 – Mar 10 | Mon – Thurs 8 a.m. – 8 p.m. * |
| | Friday 8 a.m. – 4 p.m. * |
| | Saturday 10 a.m. – 2 p.m. * |
| | Sunday Closed |
|   |   |
| Mar 12 – Mar 16 | Mon – Fri: 9 a.m. – 4 p.m. * |
| | |
| Mar 19 – May 11 | Mon – Thurs: 8 a.m. – 8 p.m. * |
| | Friday 8 a.m. – 4 p.m. * |
| | Saturday 10 a.m. – 2 p.m. * |
| | Sunday Closed |
Testing Center Locations
Skokie Campus
The Testing Center is located in the Learning Center – Room A135
Phone:  847-635-1446
Des Plaines Campus
Room 2409