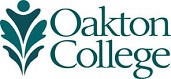 Placement Test FAQs
Why do I have to take placement tests?
Students who can't get reading, writing, and math placements by other measures have to take Oakton's placement tests. Your test results help you and your advisor choose courses that give you the best chance for success. Be aware that you may place into a course that will not award college credit.
How long are placement test results valid?
English test results are valid for three years; math tests are valid for two years.

What is the cost of placement testing?
There is no charge for taking placement tests. Students who want to re-take the Aleks test more than one year after their original test will be charged a fee. 
Do I need to make an appointment for the placement test?
No, placement tests are administered in the Testing Center during regular business hours without appointments. If you come during the day of group tests, you will be directed to that group test. View the testing schedule.
What can I expect?
The English placement test has two parts: writing and reading. The writing is a 75-minute essay, and the reading is untimed.
The math placement test has two parts: general math and geometry*. These tests are untimed, however each test takes approximately 60 to 90 minutes. Students don't need to take all placement tests at one time, but if you plan to take the reading, writing, and math tests on the same day, allow five to six hours to complete.
To prepare for the tests, which is highly recommended, the Learning Center has made preparation packets to view, download, and print.

What should I bring when I come to take my tests?
You must bring photo identification such as a current official photo ID issued by a school, employer, or city/state/government agency (such as a driver's license or passport) on which your name and current photo appear.
You must know and bring your Oakton username, password and Oakton ID number, commonly referred to as your B number.
You may bring your own pen, pencil, and translation dictionary for the writing test.
Bring a pencil and scratch paper to the math placement test.
What should I NOT bring when I come to take my tests?
The Testing Center provides all the test materials you will need. A calculator will be provided on-screen during the test for select questions, otherwise you may not use one. Pagers, mobile phones, electronic or printed dictionaries, food, drinks, and children are not permitted in the testing room. Children may not be left unattended on campus.
When will I get my test results?
You will receive your math and reading results immediately after the test. Writing test results will be available within three to five business days after the test. You may access your results through myOakton, Student Services, Registration Status/Placement tests. You can also pick up your results in the Advising Services, Room 1860 (Des Plaines) or A105 (Skokie).
Can I be exempt or use previous college credits for the math and English placement tests?
See Who Needs to Provide Placement Information.
Can I use my ACT of SAT scores for placement?