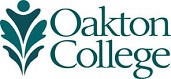 Workforce Solutions for Business and Industry
To stay competitive in today's fast-changing business world, companies and their employees must boost their productivity, learn new skills, and refine existing procedures.
The Workforce Solutions team at Oakton Community College can help. Designed to enhance the critical skills of your employees, we offer a wide array of consulting services and customized training programs.


Workforce Solutions
On campus or at your workplace, Oakton's experienced team of professionals develop a variety of workshops, courses, and customized training solutions to drive business results.
Current Course Offerings
View or register online for our current available classes.

Host Your Continuing Education or Professional Development Event at Oakton
Let us help you host a successful event! Oakton boasts excellent facilities for meetings, seminars, conferences and more. 
Illinois Workforce Center
Illinois workforce centers offer opportunities for job seekers to find employment, and help to business and industry in finding pre-screened job ready candidates. A wide array of employment services needed to support your workforce needs are available through the Illinois Workforce Center located at Oakton Community College. For more information on our Illinois Workforce Center services call 847.376.7227 or visit www.workforceboard.org/job-seekers.
---
Our Clients
Abt Electronics
The Bradford Group
College of American Pathologists (CAP)
The Cradle
Des Plaines Chamber of Commerce
Emergency Nurses Association (ENA)
Evanston Youth Job Center
Federal-Mogul
Glenview Department of Public Works
John Crane, Inc.
ITW
Lechner & Sons
Mather LifeWays
Mechanical Contractors Association
NorthShore University HealthSystem
Summit Industries
Wheels, Inc.