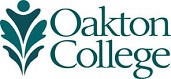 Building Leaders and Legacies
To keep pace with the arc of change in the delivery of education and learning environments, Oakton adopted a $68.5 million Facilities Master Plan that aims to enhance the student experience on campus. Building Leaders and Legacies is a Foundation fundraising initiative to support the Master Plan.
Research shows that students who are comfortable and engaged in their collegiate environment are more successful. The Facilities Master Plan is an integrated facilities vision that will shape campus life and student achievement for the coming decades. Plan highlights include the Margaret Burke Lee Science and Health Careers Center (Lee Center) and the soon-to-come student center (ground breaking planned for summer 2016, occupancy expected in spring 2017).
We invite you to make a focused investment in Oakton's facilities that will directly advance our mission of student success. Naming rights and donor recognition opportunities are available in the new Lee Center and in the future Student Center.